About Us
About Our
Company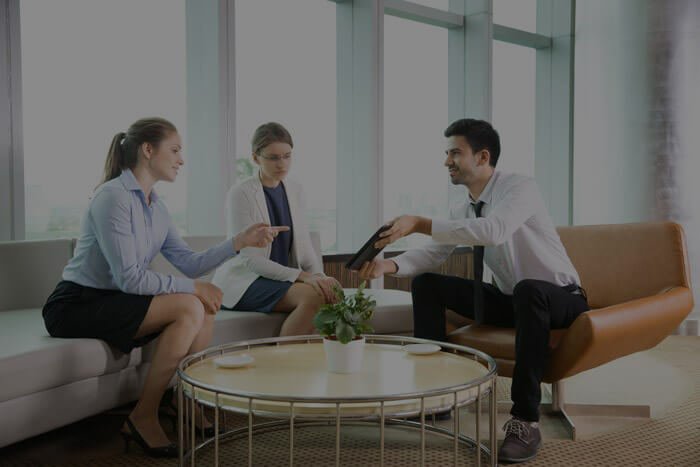 "SACHIRVA, WHICH MEANS CREATION, IS A TRUE REFLECTION BY WHICH OUR FIRM STANDS"
Sachirva Technology Solutions Pvt. Ltd. is a young multi-disciplinary Development, Design, and Marketing firm providing Web & Mobile Apps Development, Digital Marketing, Graphic Designing, UI | UX Designs, Digital Advertising, Content Writing, Photo & Videography, Motion Graphics, and Event Management.
We committed to designing excellence and sustainability. Our clients include Global Companies, Homegrown Companies, and Start-Ups. We believe in creating better designs with strong concepts and stories. We help clients bring their ideas, brands to reality and introduce trending concepts and cultural essentials.
Our core strength lies in approaching projects from a cross-functional design perspective, helping clients realize design standpoints that solve their requirements.
Know More
Portfolio
We Always Look To Expand Our
Portfolio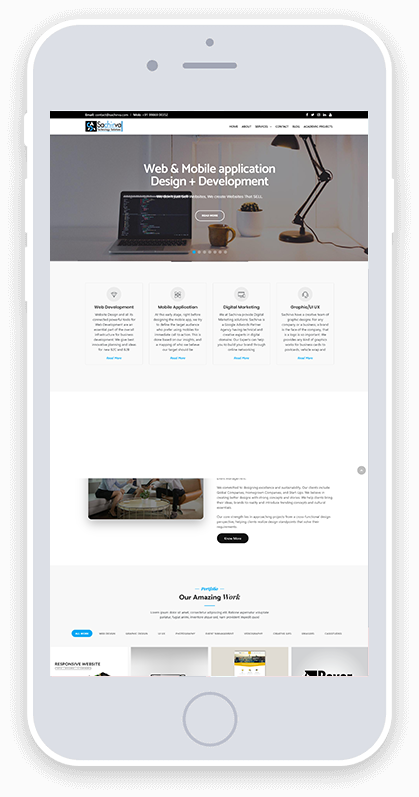 We have been very impressed by Sachirva's Team ability to literally read our minds and deliver a corporate identity that perfectly symbolizes our vision and conveys the stylish, elegant and modern designs we needed to sustain the international development of our company.
We had been looking for a graphic designer for several months, but the few ones I got in touch with never seemed able to meet our taste. Finally, when I discovered Sachirva through a Google search, it appeared likely that such a passionate designer would be the partner we had been looking for — which became obvious as soon as we started working together. After reviewing our requirements, this people sent us a few proposals and, taking great care, created numerous modifications. Most importantly, each modification introduced that special detail that makes all the difference. Needless to say, we are extremely satisfied with the results. Awesome to work with Incredibly organized, easy to communicate with, responsive with next iterations, and beautiful work. Thanks Sachirva & Team.
Team Sachirva does not only just tells you what should be done to enhance your company's social media presence but works really hard to get those strategies implemented and keeps a constant check whether they are working as per expectations or not and they constantly keep on refining your social media strategy. Having an experience of working with many other Digital Marketing Companies, i found Sachirva to be most trust-worthy and the one on whom you can surely rely for your Social Media Presence. Best luck!
I had the pleasure of working with Sachirva & Team as he created a Logo, UI design & Introduction Video for my Call Recorcer app. Not only does Sachirva have a great eye for design and conception they are very accommodating, patient and gives honest helpful feedback. They did not skip a beat when I requested a change in direction during the process. The work is exactly what I envisioned! I would not hesitate to work with or recommend Design Buddy to anyone in need of great service!
Very good team and hard working people. They do brilliant digital marketing, web design, other works. Innovative ideas they have in design field.
Need Immediate Estimate?
Fill out the form and one of our service expert will get in touch with you.